Qualtrics: Redesign For Fun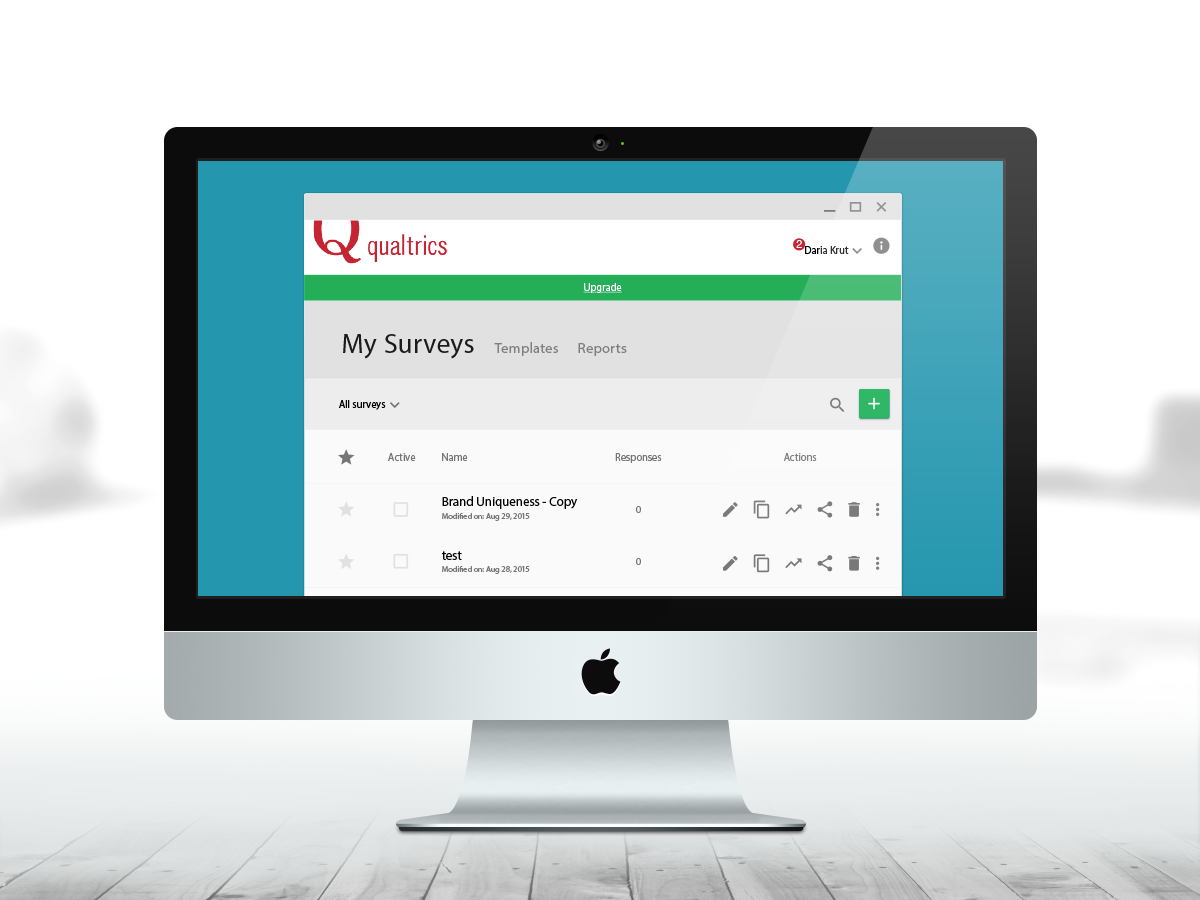 Below you can see screenshots of the existing system. I think that the cognitive load of this page can be reduced, let's see what I can do about it.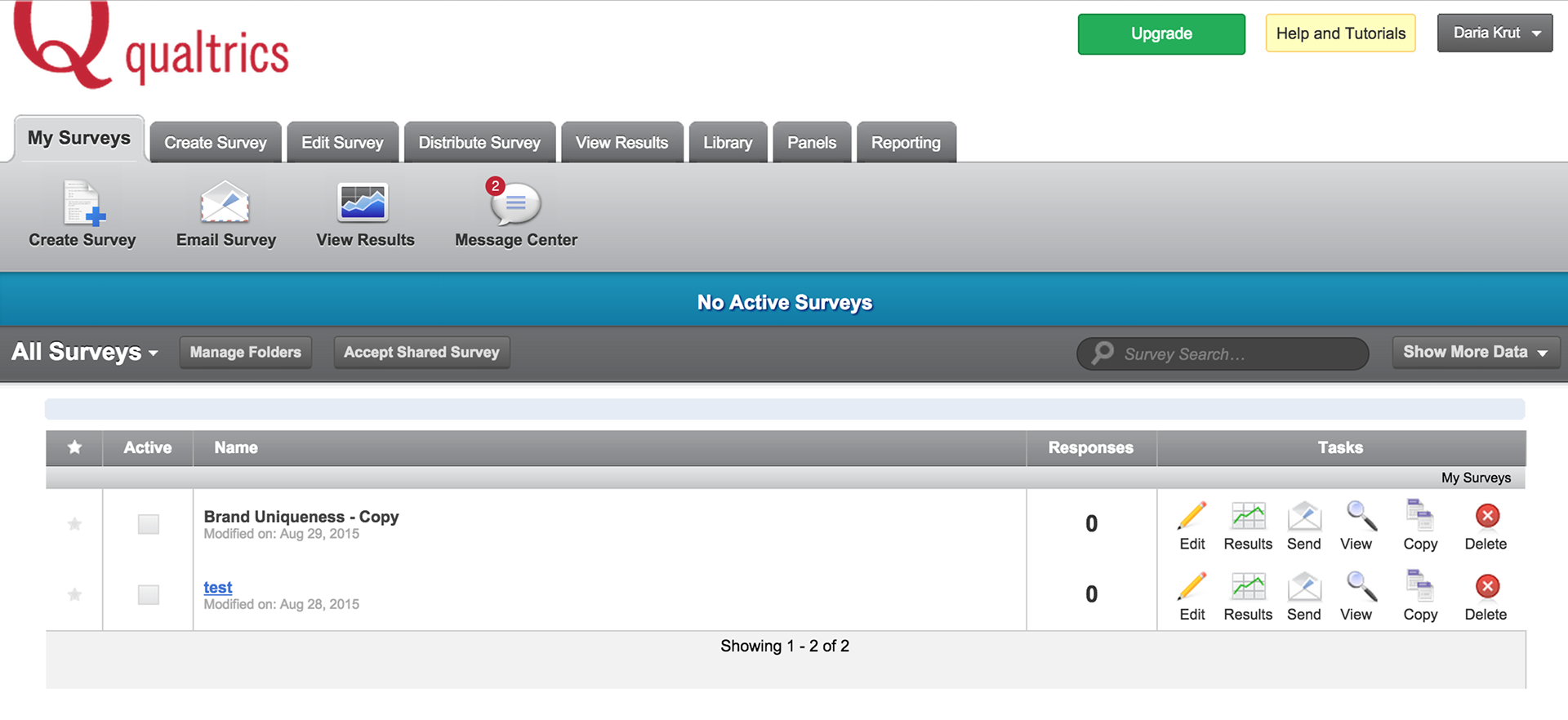 I have done usability testing with the old design to identify user's pain points. Even such a simple task as viewing a survey wasn't easy to complete. 
​​​​​​​
I have also conducted a card sorting exercise with users.  I have created cards with the existing screen elements and asked users to group cards in a most logical way. That helped me to find a better ways to organize information and meet users' mental model.