Mad Octopus: Branding and Landing Page Design
Year: 2014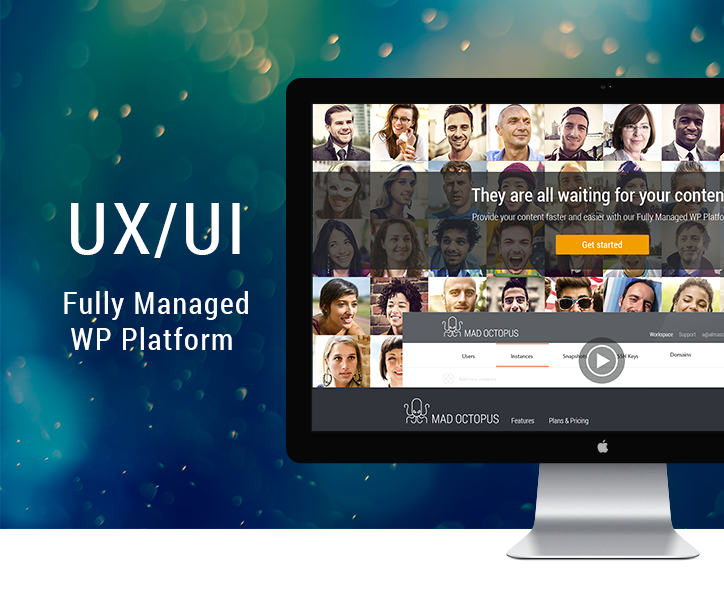 Create an online tool which would help bloggers easily manage multiple blogs.
Intuitive managing experience.
Design should be easy to digest — the user shouldn't have to spend an extra cognitive load learning how to use this tool. 
Simple design solution.
Tool should be simple. Informational hierarchy should reflect users conceptual model.
Sketching & Paper Prototyping
Brainstorming with developers was very useful to understand technical limitations and challenges we were facing.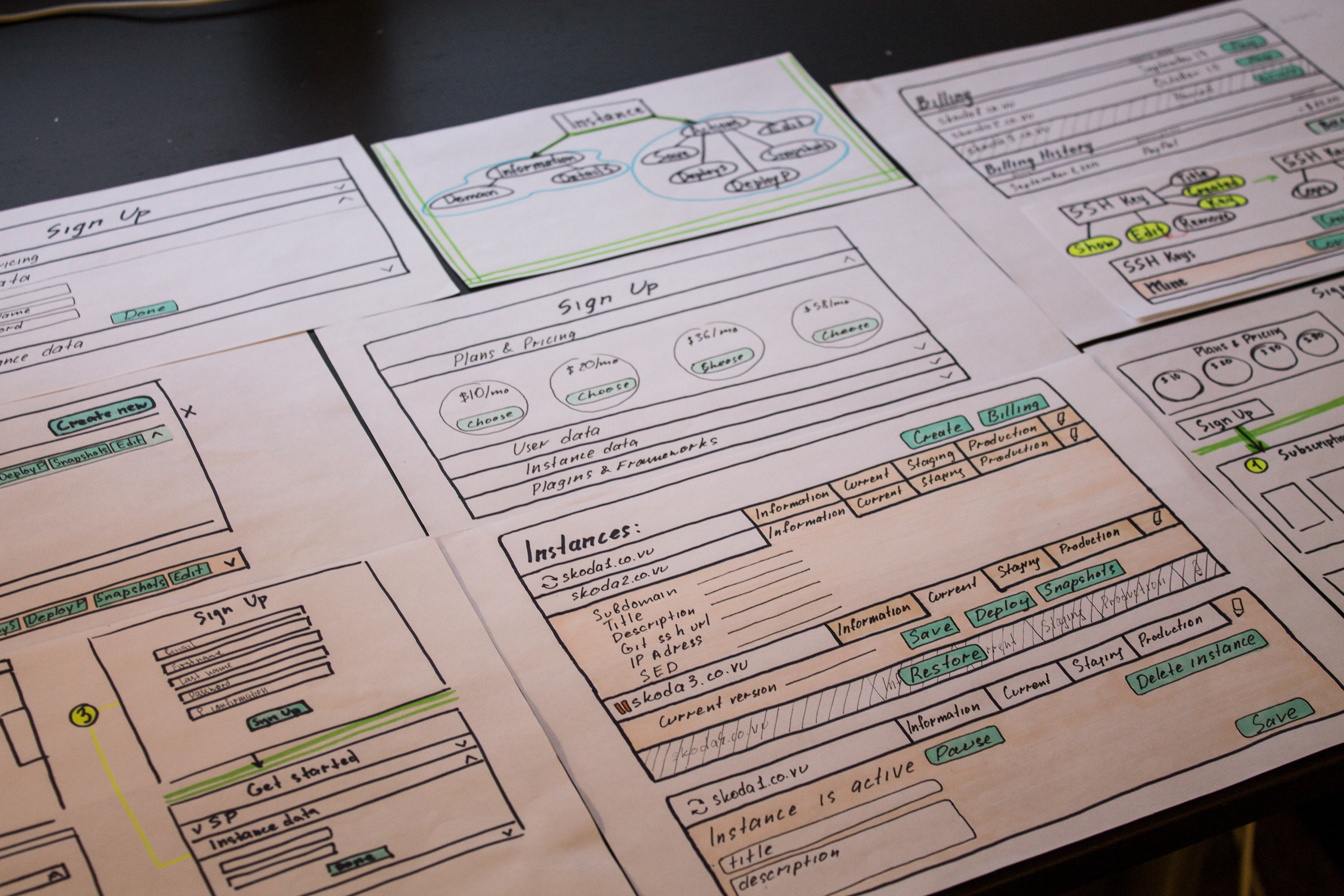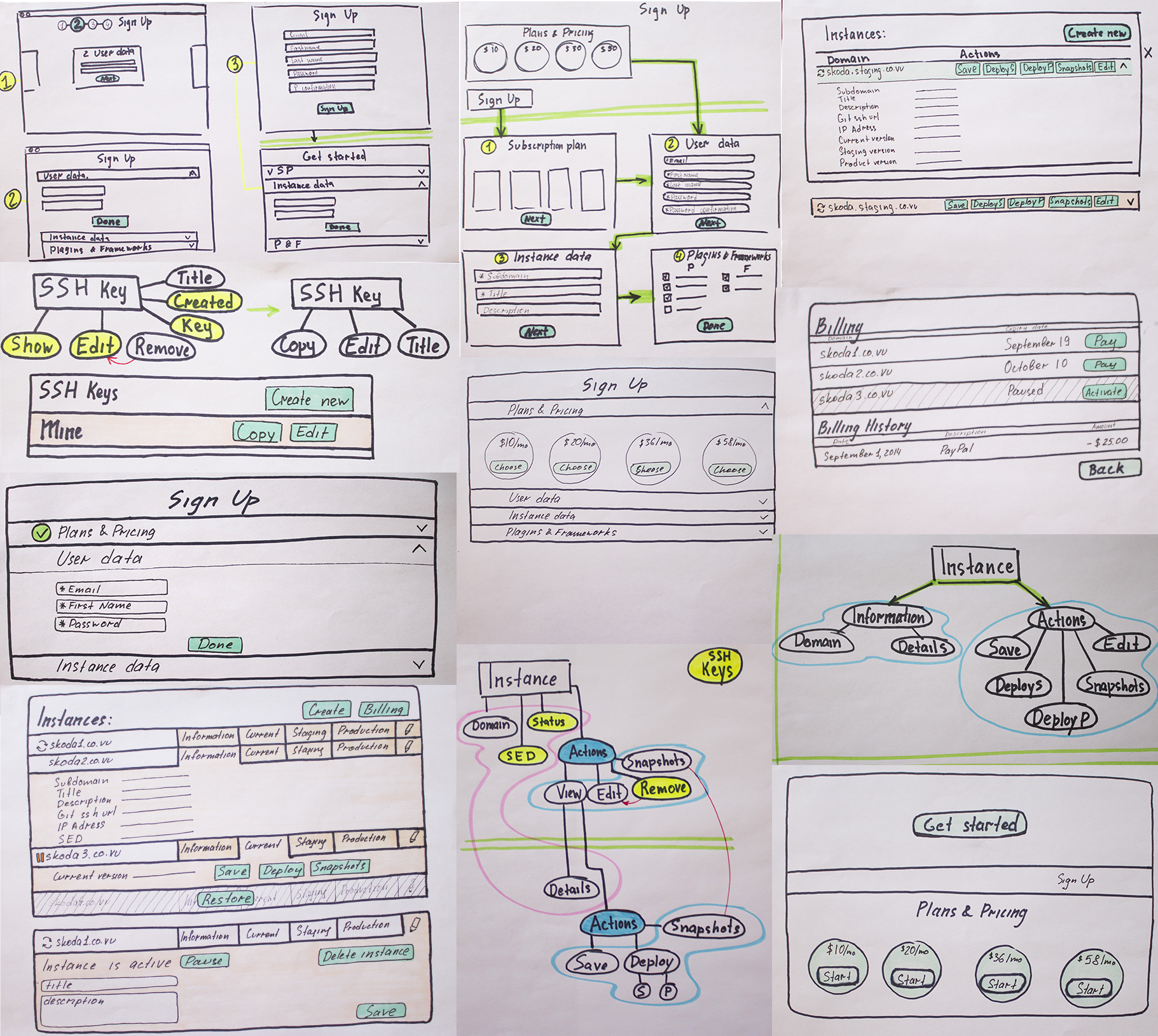 User Testing & Wireframing
After Creating paper prototypes I have done users testing and created wireframes.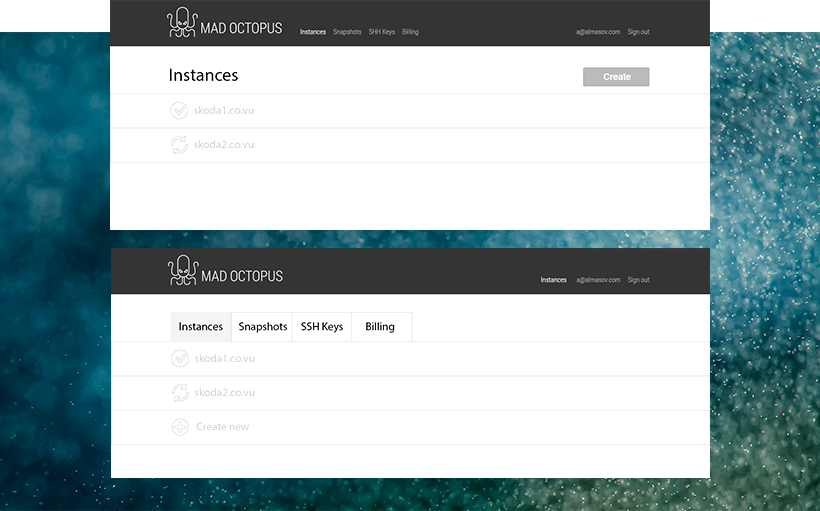 To make design consistent I have created style guides.