Subscribe with Amazon: Detail Page Design
​​​​​​​
Company: Amazon, Kindle, Subscriptions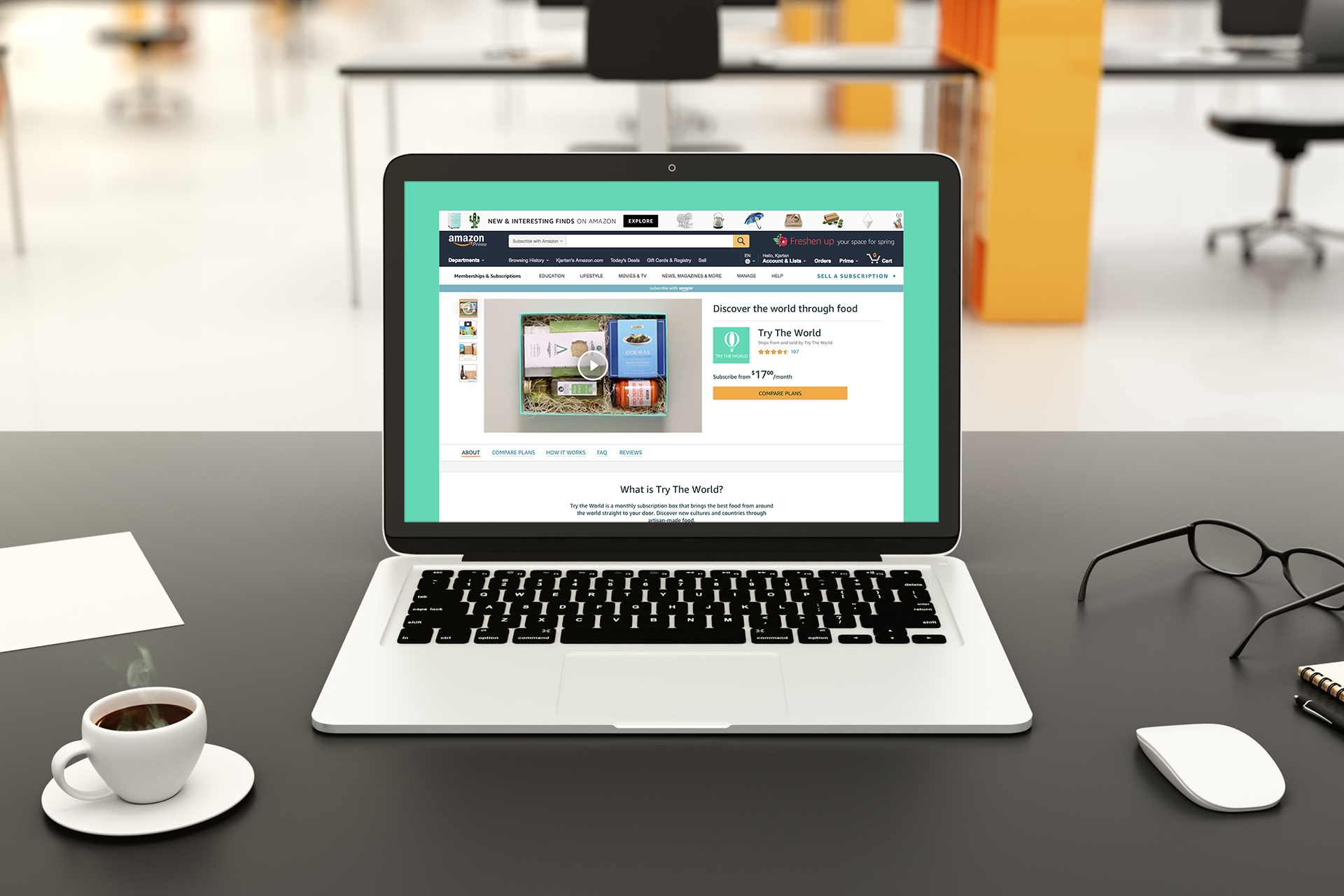 "I want my product to shine and be attractive to my customers. I'd like to get help and guidance on best practices. I want to make sure that customers have a good understanding of what they will get before they commit to purchase."
"I want to be sure that I will enjoy this box without knowing details about the box content."
The goal of this project was to create a subscription shopping experience that would inspire purchase for all subscription types. 
​​​​​​​
Work included designing the customer shopping experience as well as sellers' ASIN creation experience. The detail page had to be highly scalable to support variety of product proposition. We also had to ensure we provide help for third party sellers in project ingestion process.

Multiple options have been tested with users as well as the existing page. After the user testing I have created a final design combining the strong sides of the options we have tested. Follow up researched showed a great improvement in the user experience.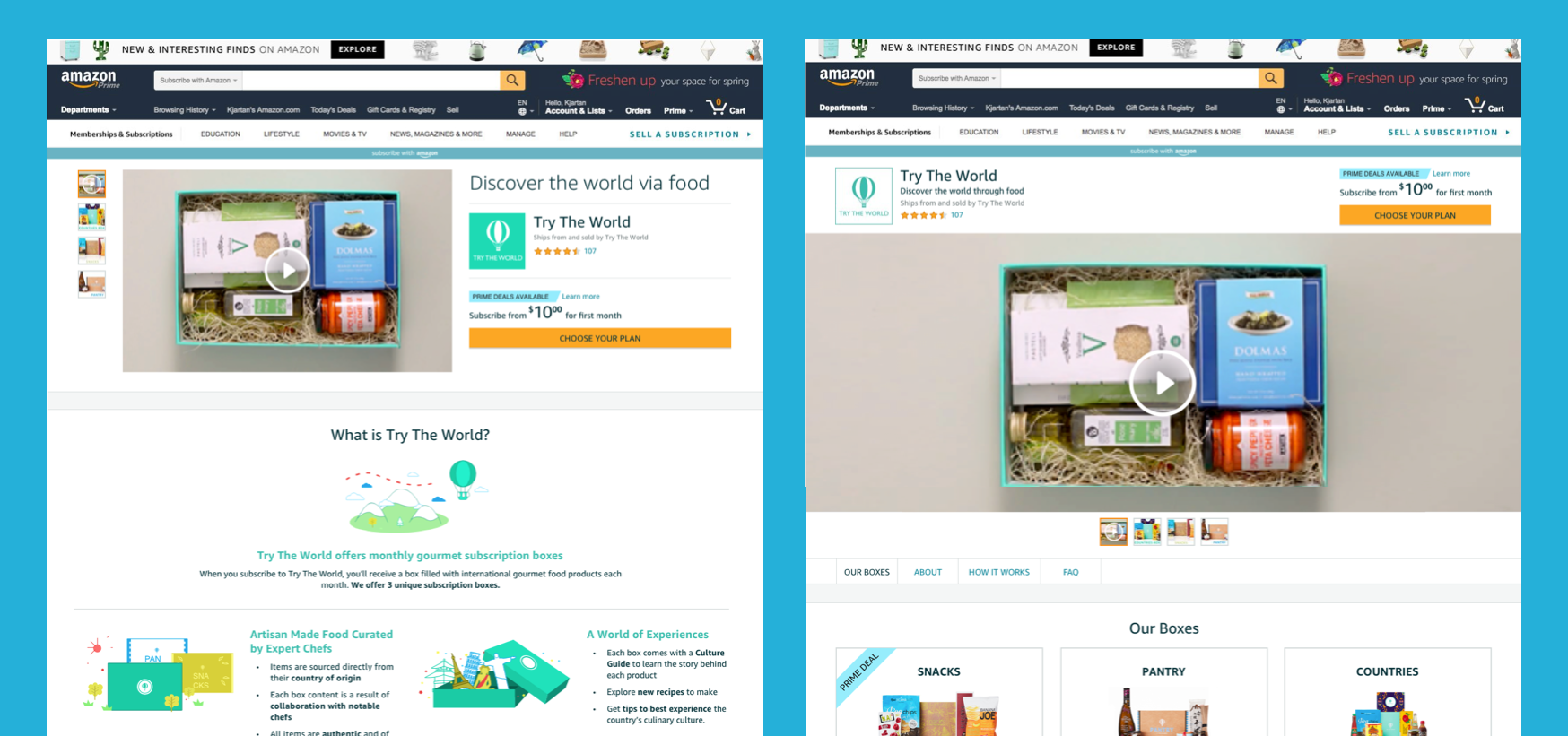 Supporting Variety of The Product Proposition
Each component of the page had to be 
thought through based on the variety of the product proposition. Some sellers have more than 6 plans of their subscription with multiple term options at the same time as others have just one plan with just one term option.