Subscribe With Amazon: Seller Central Redesign

Company: Amazon
Year: 2016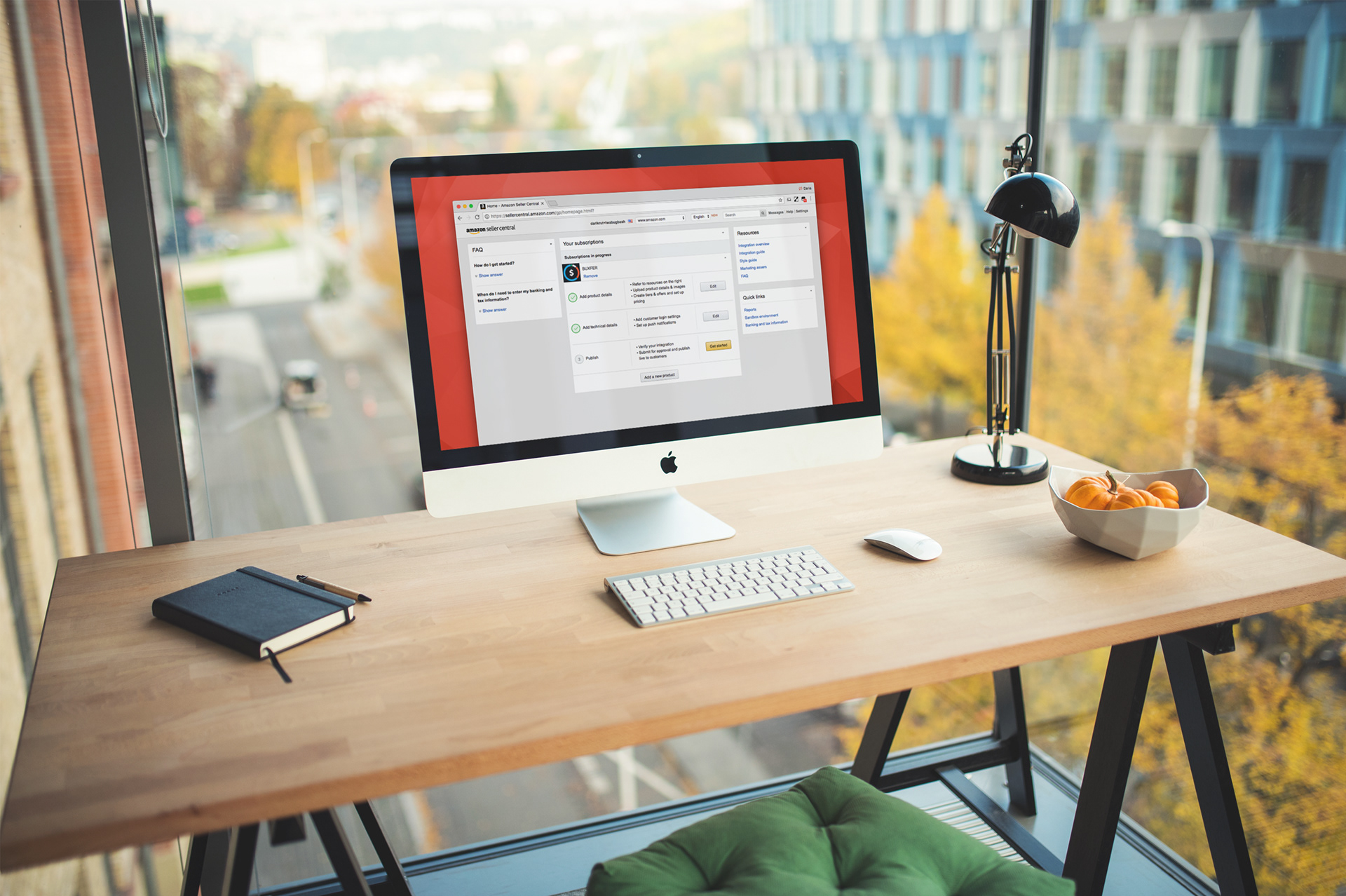 Challenge

The existing Seller Central UX was very complex and not consistent in its interaction design. Customers needed more freedom and flexibility in product creation and management process. Design was not scalable for customers with multiple products. During redesign I have also focused on providing help and error recovery for customers throughout the user experience.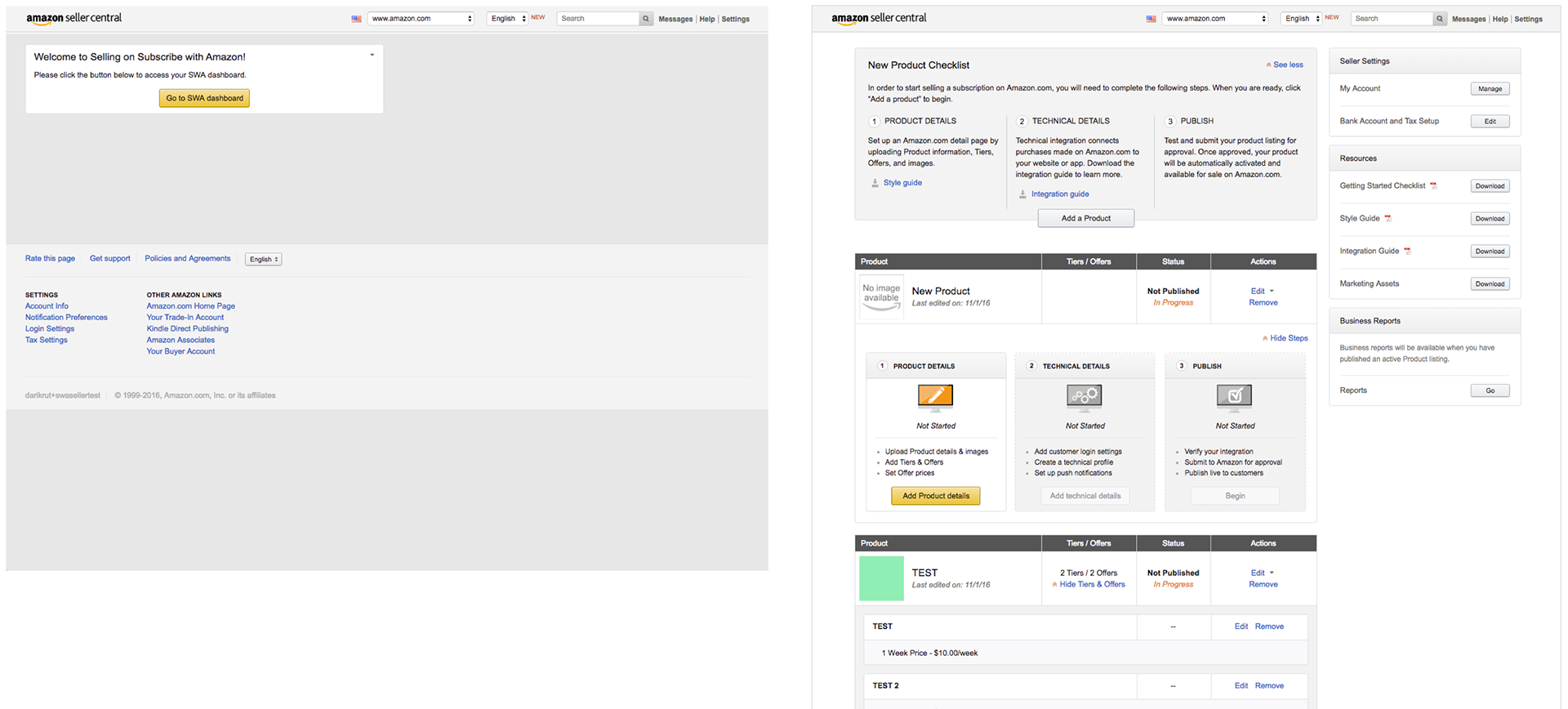 Contextual tool.
Sellers should be provided with right information at a right time. Based on our personas we should provide sellers with only relevant data and content.
Intuitive experience.
Sellers should be self-sufficient with Dashboard and the work flow. We should use familiar patterns and invent and simplify where it's possible.
Reduce cognitive load.
Sellers should be provided with simple instructions and directions. The flow should be clear and easy to understand.
​​​​​​​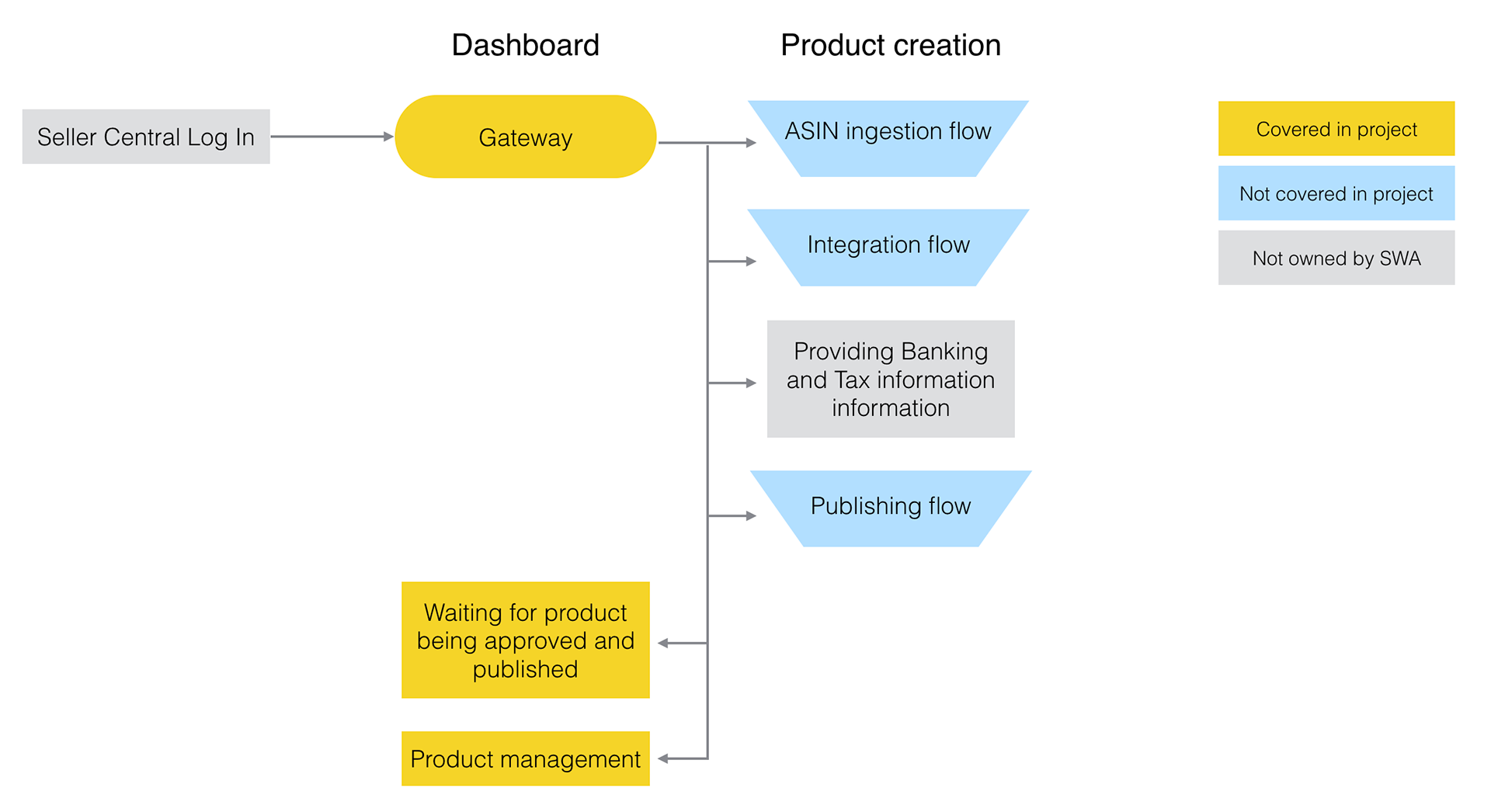 Sketching and Brainstorming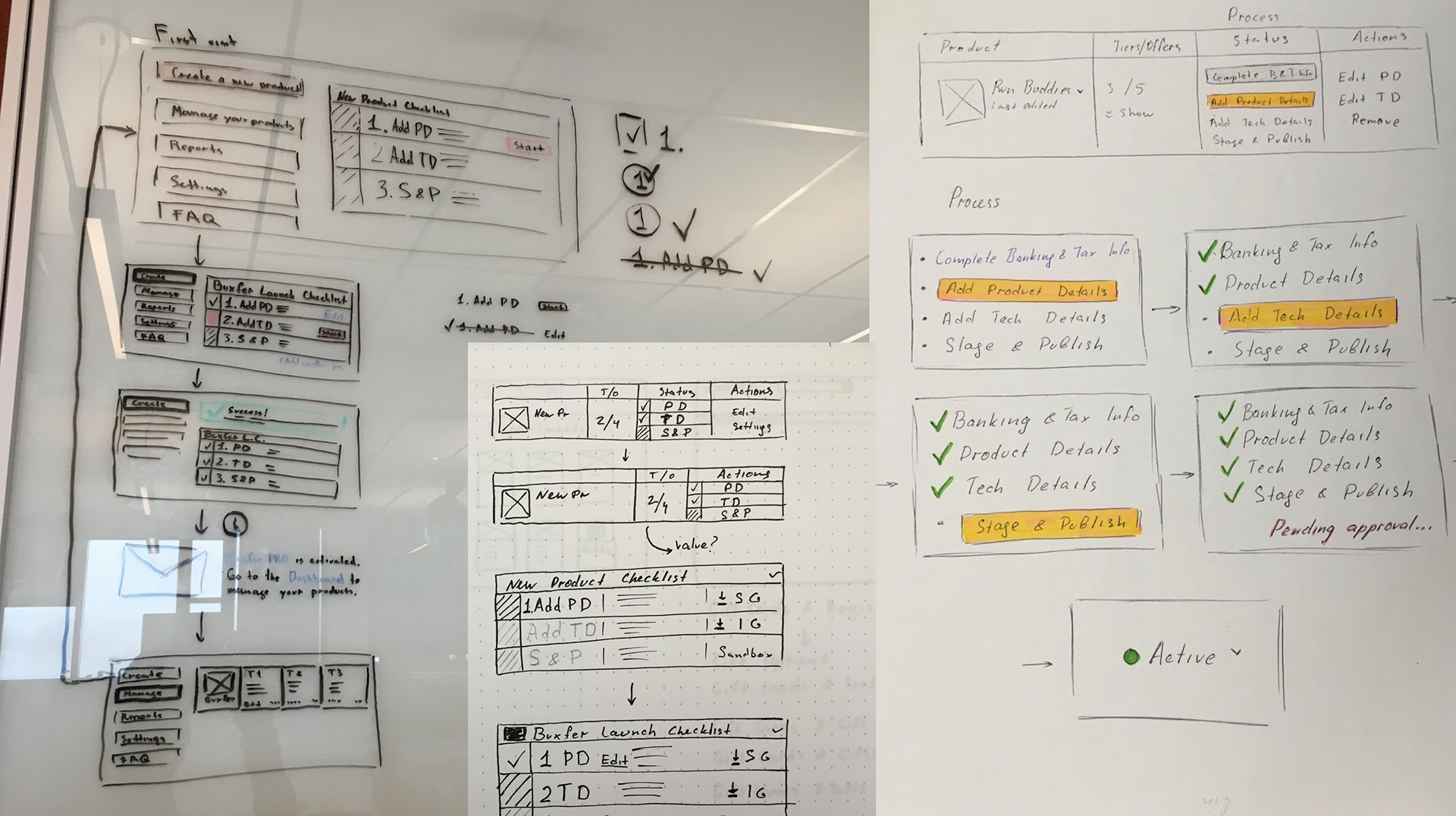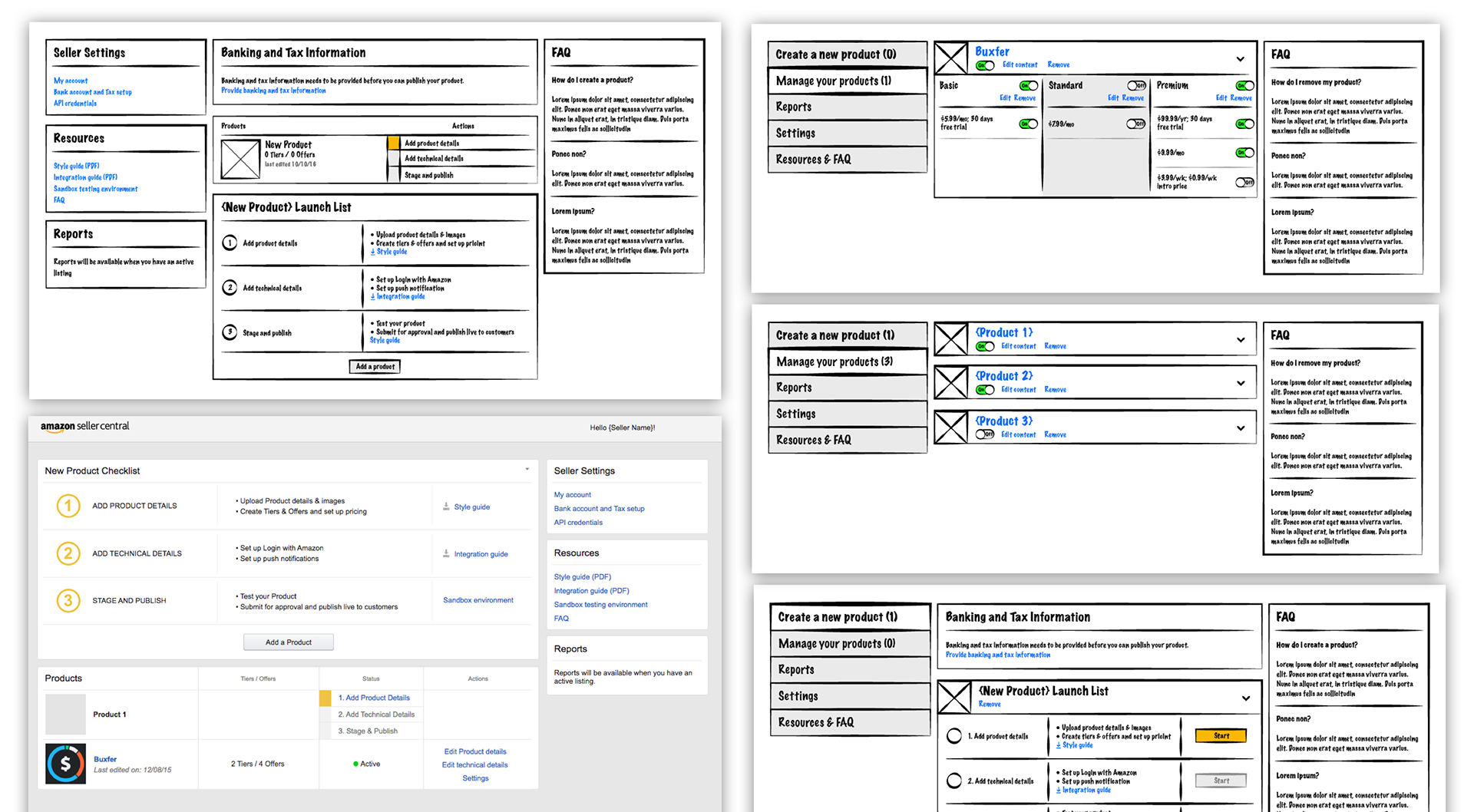 As one of the ways to quickly get feedback and choose options I have conducted a lot of small - medium studies (A/B testing, guerrilla testing, focus groups). 
​​​​​​​​​​​​​​