Amazon Study Quiz UX Design
Company: Amazon, Kindle, Subscriptions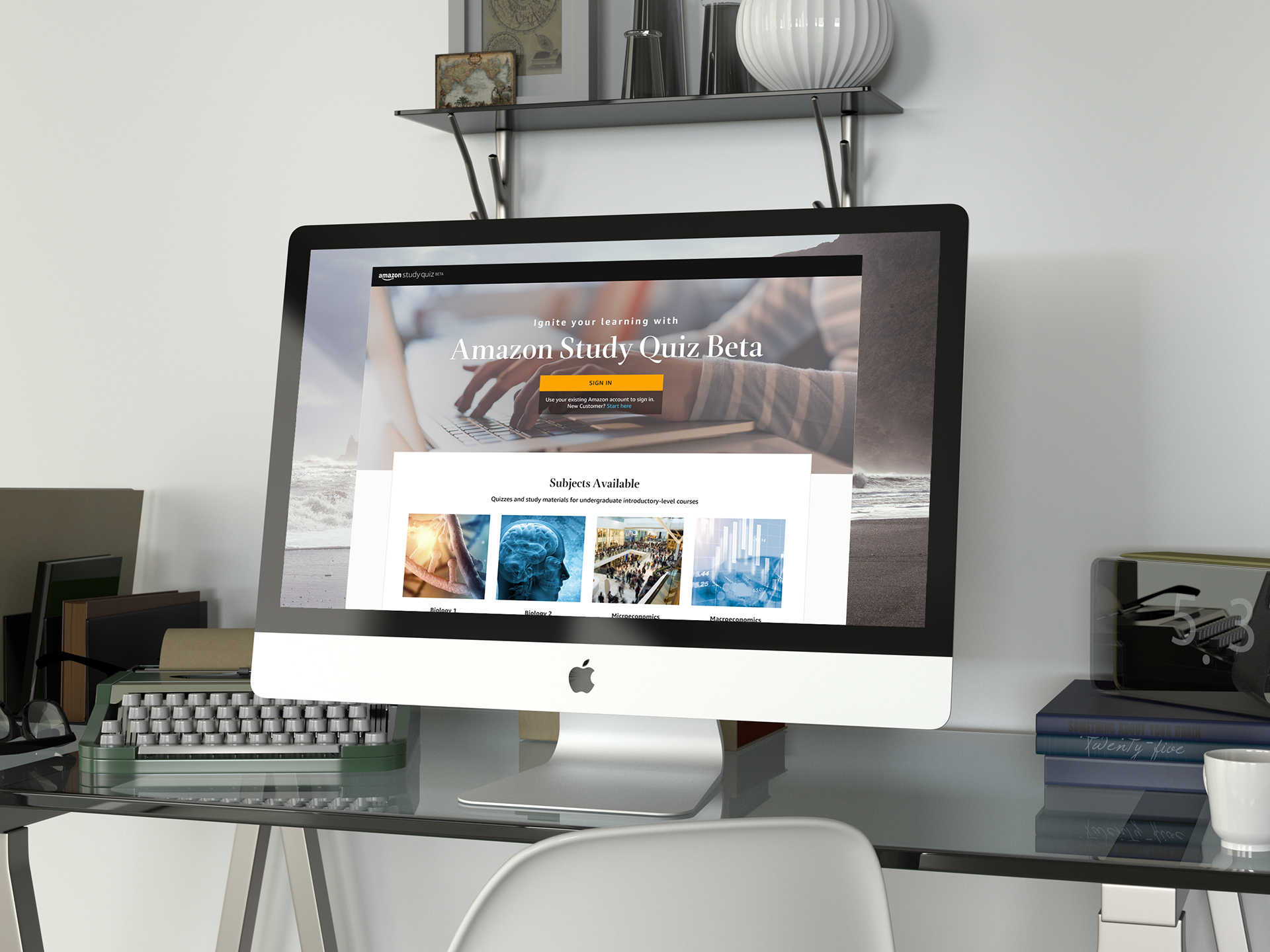 "My time for learning is limited. I feel like I'm not doing what I am supposed to do at this moment. I want to make the best out of my time. I need resources that are relevant to the class I'm taking and my school standards."
​​​​​​​
The project has started with a competitor analysis as well as analysis of the available research data. This helped me to learn a lot about my users and their day to day pain points. 
Create a new web application that will provide students with quizzes, highlight the course topics students have not yet learned and recommend resources to help them master the material based on their quiz results. 
Sketching, Prototyping, and Testing
As it sometimes happens, right from the start date this project was behind the schedule. To move quickly I have started with sketching out lots of ideas, and conducting quick testings. I also had to work very close with our engineers and project manager, we had lots of brainstorming sessions together determining P0 functionality.